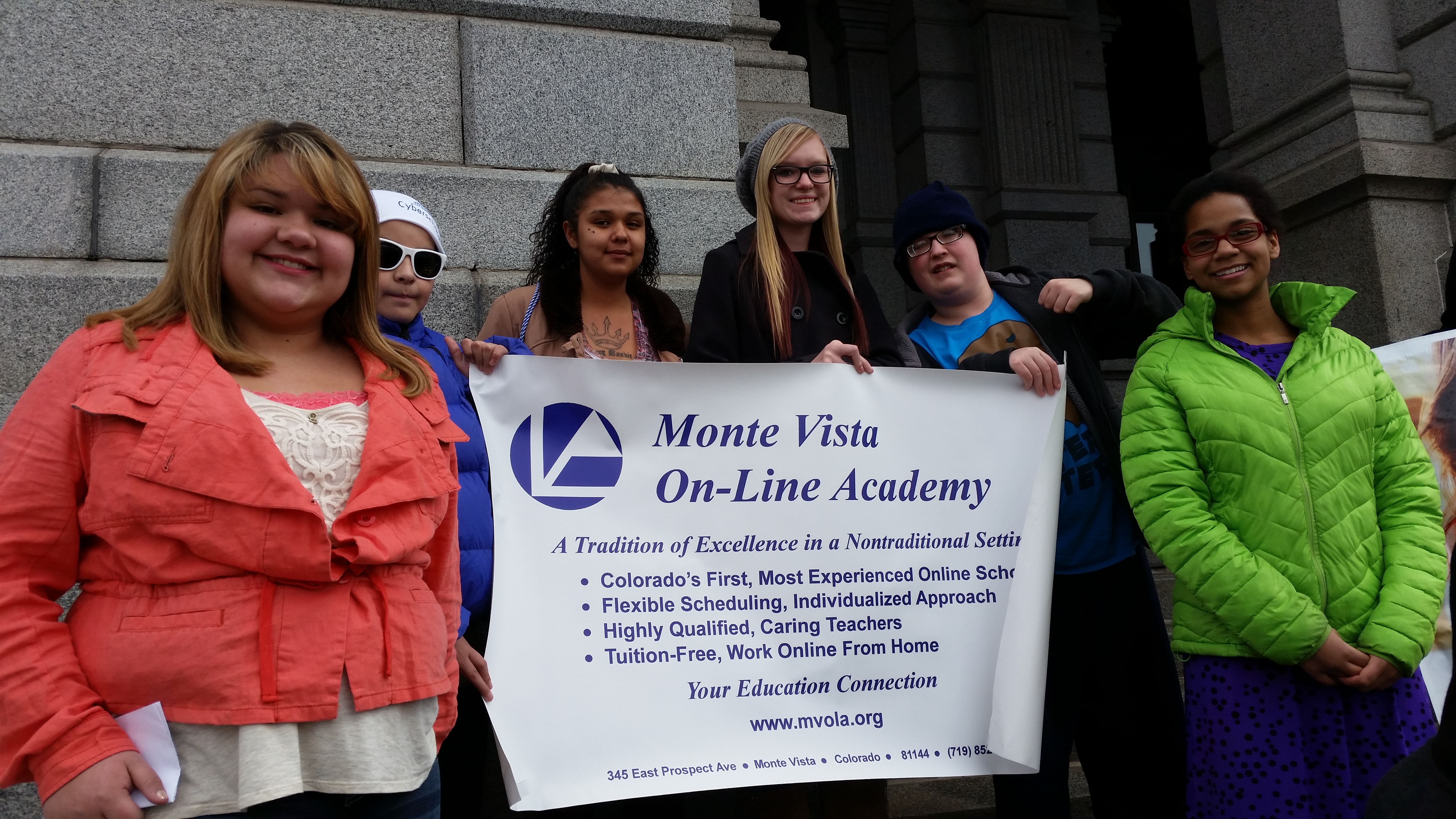 We still have spots left for the Day at the Capitol field trip to occur on Tuesday, Feb. 16th.  If you are interested please let Mr. Huff know by this Thursday, Feb. 4th.
For more info, including a link to the field trip itinerary and permission slip, please see the earlier Day at the Capitol field trip announcement. 

It would be great to have anyone who is interested along for the trip!
Pictured here are students Rissa G., Enoch M., Angel M., Katelin B., Mike N., and Courtney D. on the steps of the State Capitol  during last year's field trip, showing their support for OLA.