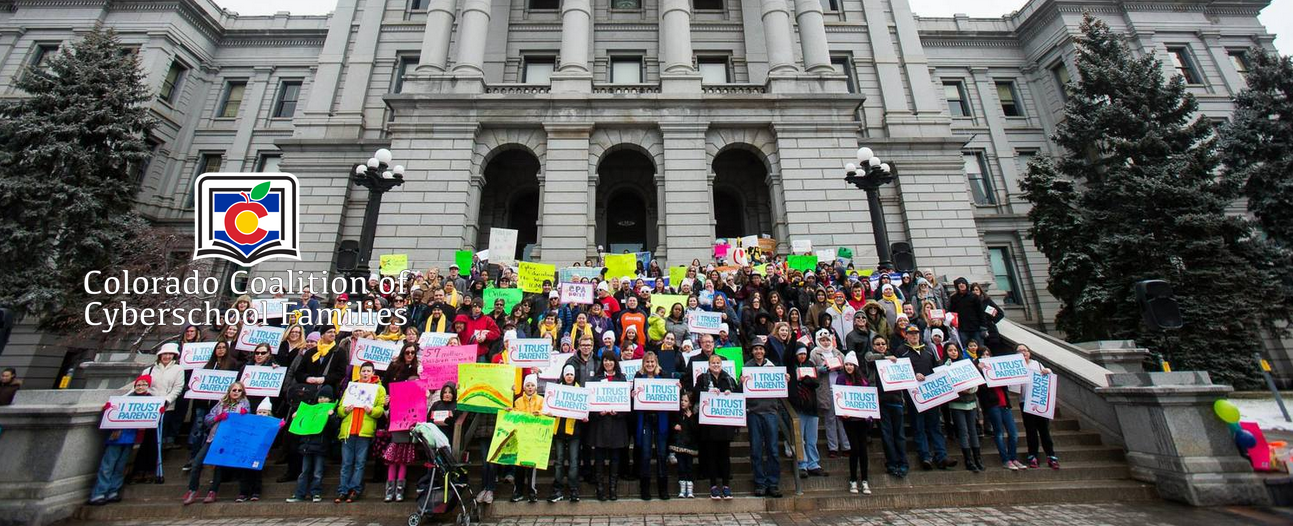 Save the date for Day at the Capitol - The annual Day at the Capitol event will be held virtually this year from noon to 1pm on Thursday, February 25th.  All students are encouraged to attend.  Email Mr Huff if you are interested and we will forward you a link to the virtual rally's meeting room prior to the event.  A speech recorded by OLA senior Oscar P will be part of the event. 

Assignment skip opportunity - OLA + Delta students may choose one assignment to skip in their social studies class (large projects excluded) for attending and participating in the event.  Details found here (be sure to email Mr Huff prior to the event to let him know you need the link to attend). 

More info - The Day at the Capitol is traditionally held each year in February at the capitol building in Denver.  It is organized and sponsored by the Colorado Coalition of Cyberschool Families.  The event involves a "rally" in support of online education.  Attendees express appreciation to state lawmakers for the fact that online learning opportunities exist in Colorado, encouraging lawmakers to continue to allow and encourage online learning options for Colorado families.  It is a fun event with lots of positive energy! 

Make a poster (even more extra credit!) - If you are interested in making a poster for display during this year's rally, there is still time to do so.  Poster should express appreciation for having a choice in how you take part in your education, thankfulness that online learning options exist in Colorado, pride in your own educational choices, or related concepts.  Email Mr Huff if you'd like more ideas for your own poster.  Take a picture or screenshot of your poster and email it to families@coloradocyberfamilies.org before February 18 (forward your sent email to Mr Huff and you'll receive 15 points of extra credit in your social studies class).