Two week to go!
First I would like to give a huge shout out to the teachers and staff of Monte Vista On-Line Academy and Byron Syring DELTA Center! Without these special people, we could not exist. Last week was "Teacher Appreciation Week" ...here is a little sneak peak of "Our Thanks!"
Teacher Appreciation Week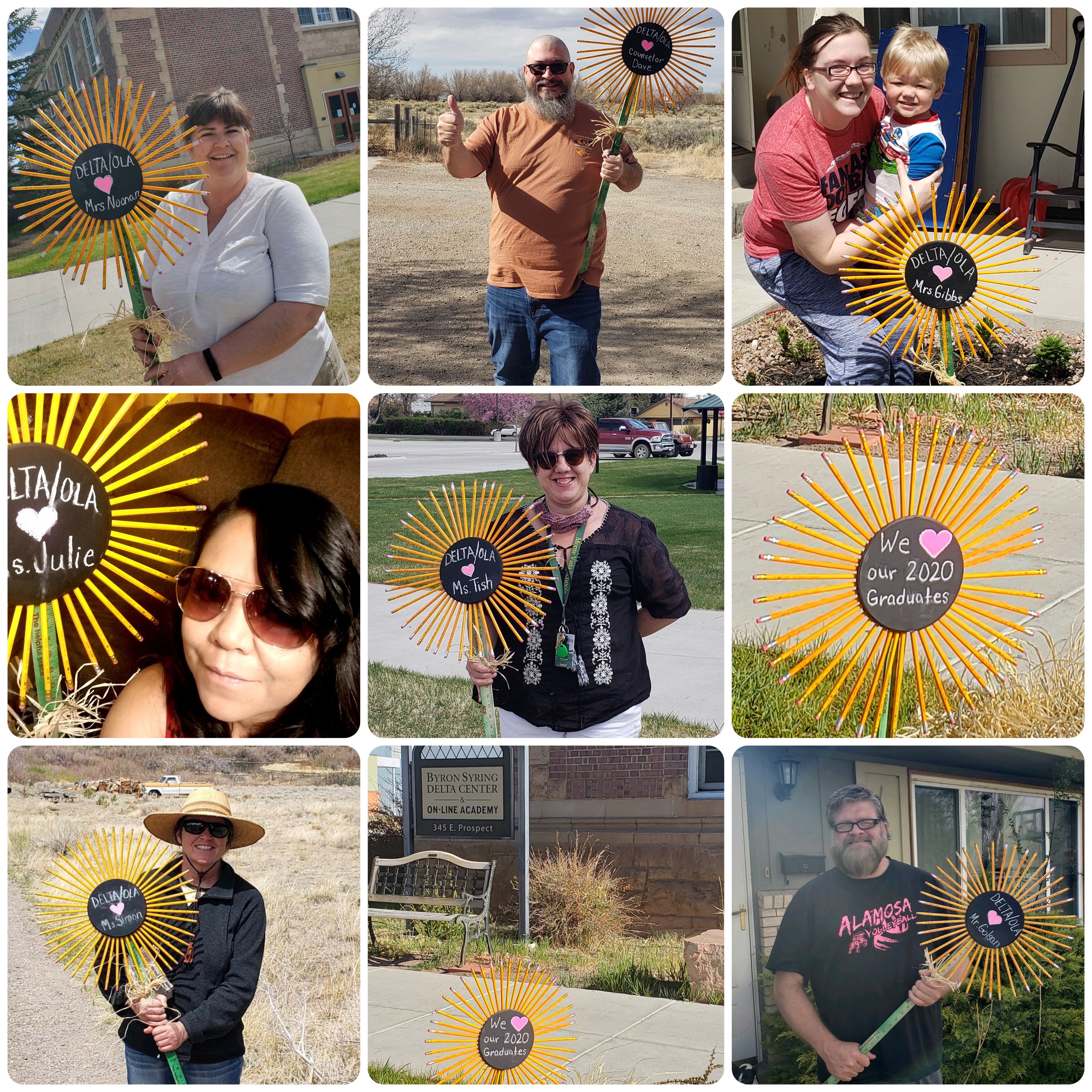 Not pictured but just as appreciated is Mr. Huff and Ms. Moore
Thank you to all the seniors who finished submitting work for this year on May 7! Congratulations...You did it!!
All other students, keep up all your hard work. Remember, the last day to turn in work for this year is Tuesday, May 19. There will be no extensions for work over the summer due to funding being cut resulting in no summer school being offered this year.
Have a great week!
Mrs. Johnson