The Day at the Capitol event occurred last week in Denver.  We had at least two students present at the event representing OLA and supporting online education access by rallying in front of the capitol building to let Colorado lawmakers know how much we appreciate having online education options in Colorado. 

Eighth grade student Tiffany S. took some photos of her experience.  It's great to see how successful the event was again this year.  Thanks Tiffany!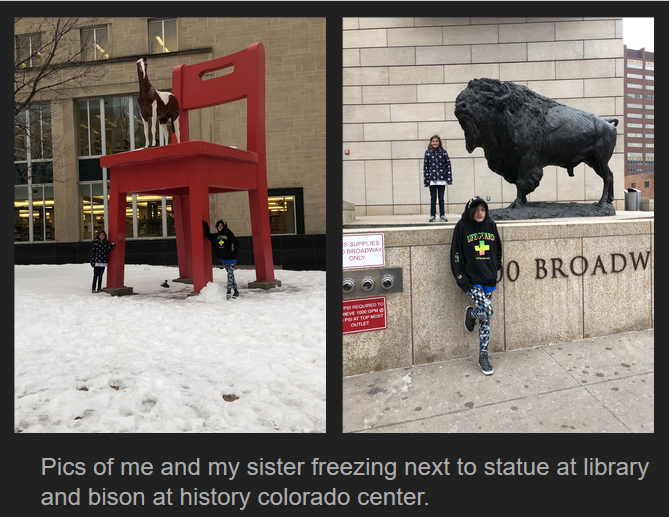 The event started with early morning activities at the History Colorado Center.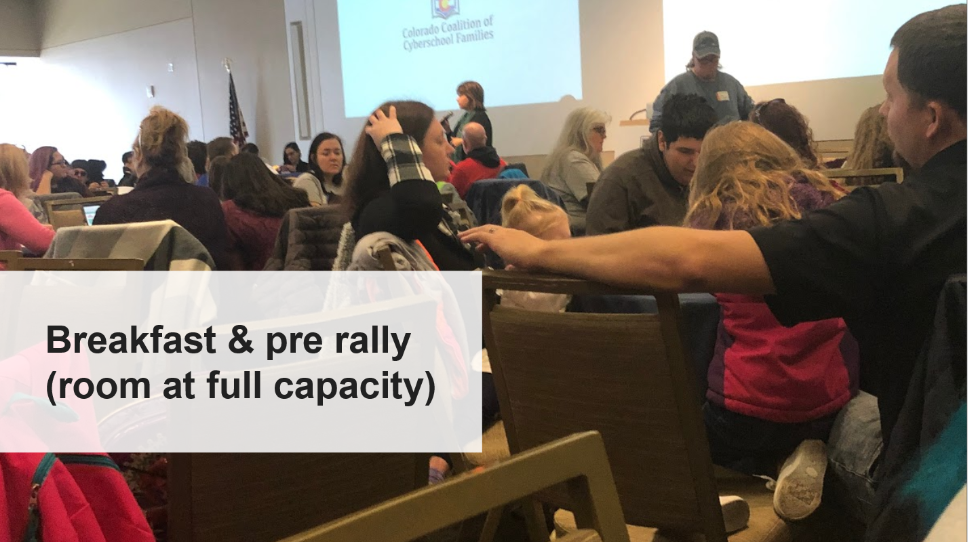 Tillie Elvrum, President of the National Coalition for Public School Options and Director of the Colorado Coalition of Cyberschool Families, addresses event participants inside the History Colorado Center regarding the state of online education in Colorado.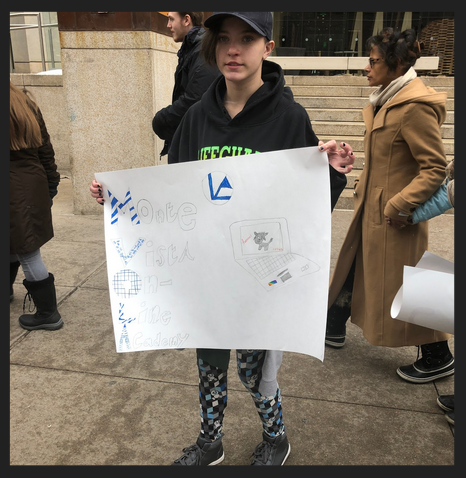 Monte Vista On-Line Academy was represented among all of the online schools.  Thanks Tiffany!
The main event of the day was a rally in support of online ed., held on the west steps of the capitol building and attended by state lawmakers and online education families from across the state.
Note that this event occurs every year in February.  Consider putting it on your calendar for 2021, as it's a lot of fun and a good way to connect with other online students and families from across the state.