1/18/2021
WEEK 3
Good Morning MVOLA!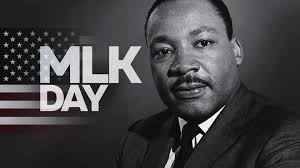 While we recognize the significant impact Martin Luther King has made for social justice, we are not able to have the day off due to the fact that we are in attendance only four days per week. This is still a regular school day.
You should have received your report card for semester one. Please contact the office if you did not receive it so we can double check your mailing address.
We are looking forward to the 2021 Cyberschool Day at the Capitol. One of our own students will be speaking for this special occasion. Put the date on your calendar...February 25, 12:00-1:00pm. For more information, contact Mr. Huff.
Have a great week!
Mrs. Johnson