10/26/2020
Good Morning! It was a slow start for us at school today as Monte Vista School District had a delayed start due to snow. Here is a current picture from the front of the school.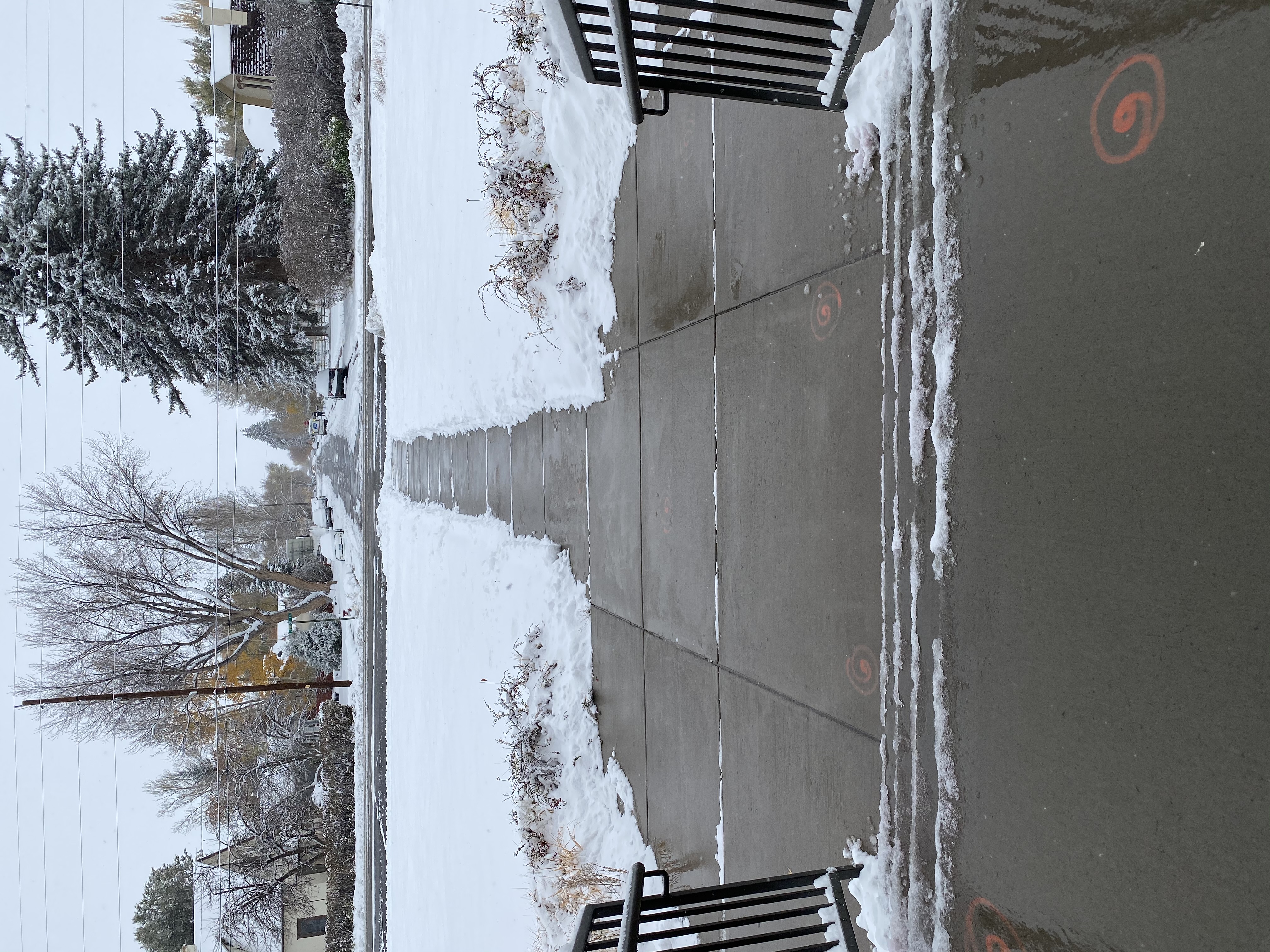 Hopefully you are all staying warm and dry.
Parent Teacher Conferences for MVOLA will be this Tuesday (10/27/2020) and Thursday (10/29/2020) from 3:00-6:00 pm. Call the office at 719-852-2212 to schedule an appointment if you are interested. 
Thanks and have a great week!
Mrs. Johnson