Week 1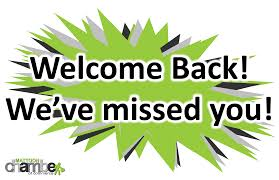 Welcome back to school! We are excited to start this school year out with a bang!!
Teachers have been busy with Orientation of our new MVOLA students. Calls were made on Wednesday, Thursday, and Friday of last week for new students. If you are a new student and didn't receive an orientation call, please notify our office.


Returning and new students. Week 1 is the first week where assignments are due. Please email or call your teachers if you have any questions.


Have a GREAT 2020-2021 school year!
Mrs. Johnson